The Maud Lady Cardinal Volleyball team will be in action Friday (8-7-2020) in Redwater. See the attached bracket for more information. Come out and support the Lady Cardinals! #MaudTXISD #WeStickTogether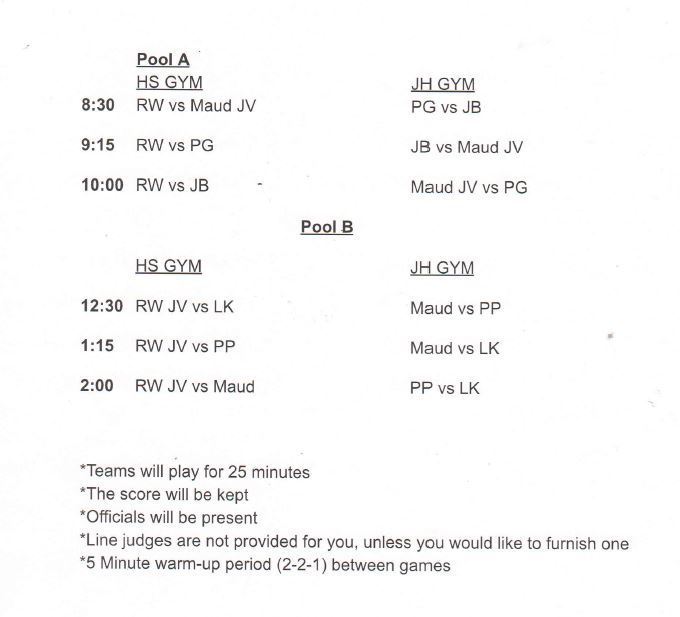 Monday, August 10 will be our scheduled first day of school! Whether you are here in person or remote learning, we are very excited to have everyone back! #MaudTXISD #MESTakesFlight
This Thursday, August 6, from 6 PM to 7:30 PM Maud ISD will be hosting a Drive-Through Meet the Teacher night! You and your student will have the chance to see your teachers and get some needed first day materials! #MESTakesFlight
All incoming Kindergarten and 7th grade students will need further immunizations to be in compliance. Immunizations are required by state and local policy for both in-person and virtual classroom options.
https://5il.co/j0gk
Volleyball Practice for incoming 9-12 graders will begin on Monday, August 3 from 4:00-8:30 PM. Please make sure to bring a snack(s) with you as there will be breaks staggered throughout the practice. Equipment pickup for those who have not yet gotten theirs will be tomorrow, July 30, from 3:00-4:00 PM. #MaudTXISD
Maud ISD Student Nutrition offers online solutions. See link for information.
https://5il.co/i522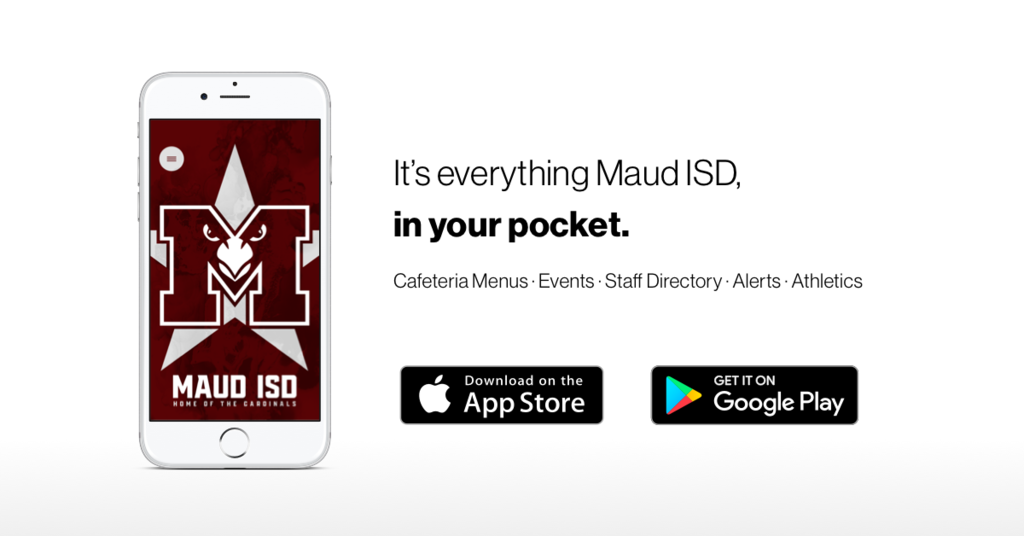 The deadline to apply for P-EBT food benefits has been extended to July 31. Did your child receive free or reduced-price school meals through the National School Lunch Program during the 2019-2020 school year? If so, your family may be eligible for this one-time food benefit. Visit hhs.texas.gov/pebt to learn more about P-EBT. For questions regarding eligibility or if you need help applying, contact the P-EBT Call Center at 833-613-6220. The public charge rule does not apply to P-EBT benefits.
Parents and guardians, attached is the 2020-2021 School Year Planning Survey. This survey will help us plan for the upcoming school year. The survey is designed to help us understand which students will want in person learning on campus and which students will want to receive virtual learning from home. The link for the survey is attached below. Thank you.
https://forms.gle/3vpynM8gR7JNXBKQA

We had a great time at our Senior Parade last night! We want to thank the Volunteer Fire Department, Police Chief Grisham, and Constable Caudle for their help with making our parade a success! Thank you to our community members for coming out to support our seniors! #MaudTXISD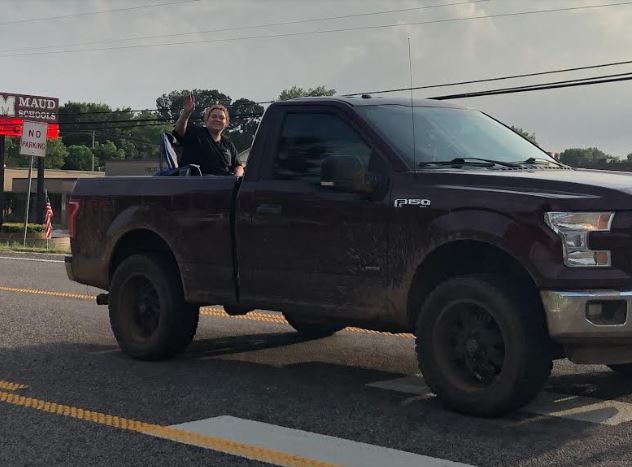 Senior Spotlight: Abby plans to attend Texarkana College to pursue either a Certified Nursing Assistant certificate or to pursue a certificate to become a dental assistant. We are so proud of Abby! #MaudTXISD #secondarystrong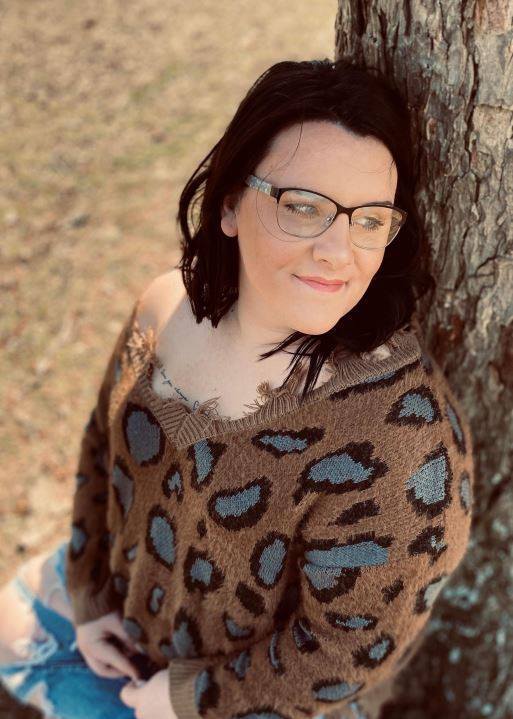 Senior Spotlight: Austin plans to attend Lincoln Technical School in the fall to pursue a certificate in Computerized Numerical Control Machining and Manufacturing Technology. We are so proud of Austin and can't wait to see all that he accomplishes! #MaudTXISD #secondarystrong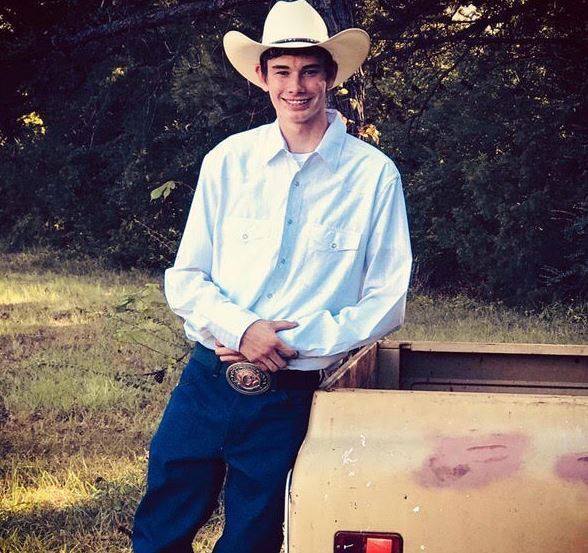 Senior Spotlight: Cless plans to attend college in the fall to pursue a Culinary Certificate. We are so proud of Cless and cannot wait to see all of the great things he accomplishes in life! #MaudTXISD #secondarystrong

Senior Spotlight: Skyler plans to attend Texas A&M University-Texarkana in the fall to major in Animal Science and Criminal Justice so that he can attend the Game Warden Academy afterwards. We are so proud of Skyler! #MaudTXISD #secondarystrong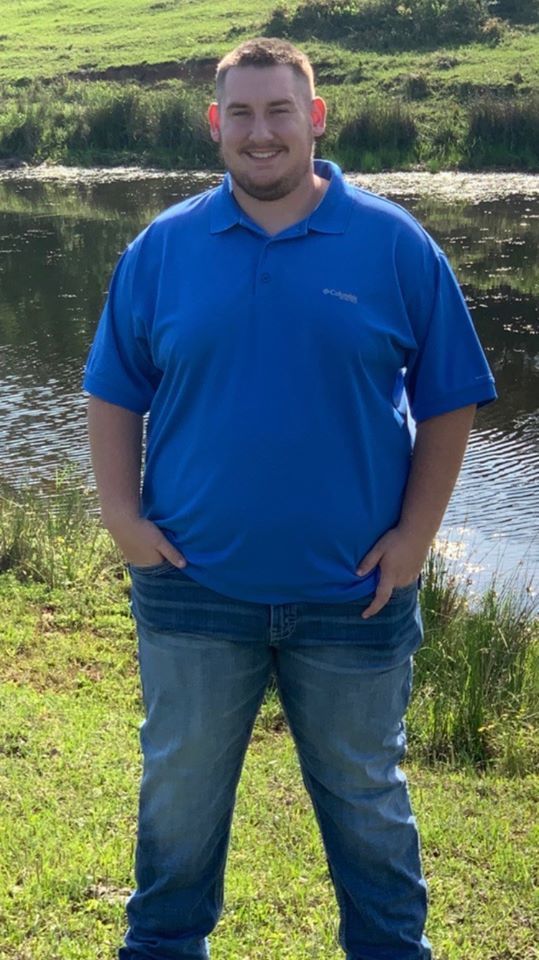 Senior Spotlight: Seth has joined the Texas National Guard and will attend training throughout the summer and fall. He will then attend the University of Texas at Tyler where he will pursue a degree in business. We are so proud of Seth! #MaudTXISD #secondarystrong